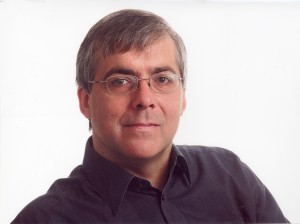 "an outstanding artist"  BBC Music Magazine
"These musicians play Bowen with dedication and enthusiasm. I particularly commend the pianist, whose warmth of tone and virtuosity reflect the fact that Bowen was himself a pianist … consistently high quality, beautifully played." American Record Guide
"Osostowicz and Dussek make out the strongest imaginable case for Rubbra's neglected Violin works. Their empathetic ensemble generates performances of flawless integrity and insight" BBC Music Magazine, ★★★★★
Michael Dussek has led an exceptionally varied and successful career, performing throughout the world as soloist, chamber musician and singer's accompanist.
He has partnered many of today's leading instrumental and vocal soloists, including  violinists Ryu Goto, Cho-Liang Lin, Anne Akiko Meyers, Gil Shaham, Antje Weithaas and Xue Wei; cellist Ofra Harnoy, flautist James Galway, oboist Douglas Boyd; and singers Susan Bullock, Bernarda Fink, Christopher Maltman, Ian Partridge and Jean Rigby.
Michael has played in many of the world's major concert halls, including London's Royal Festival Hall, Royal Albert Hall, Wigmore Hall, Royal Opera House; Amsterdam's Concertgebouw, Madrid's Auditorio Nacional, Tokyo's Suntory Hall, Osaka's Symphony Hall, Seoul Arts Centre and major concert venues in Beijing, Bonn, Brussels, Helsinki, Hong Kong, Paris, Prague, Toronto and Taipei.
In 2006 he completed a 13-recital tour of Japan with violinist Ryu Goto, including a Suntory Hall recital recorded live for CD and DVD by Deutsche Grammophon.
He is a member of three London-based chamber groups: the Dussek Piano Trio, Endymion Ensemble and Primavera. He has also performed with the soloists of The Chamber Orchestra of Europe, The City of London Sinfonia and The Orchestra of the Age of the Enlightenment.
Michael Dussek's versatility is reflected in his extensive discography, which he has recorded for labels such as ASV, Chandos, Deutsche Grammophon, Dutton Epoch, EMI, Hyperion and Meridian. He has recently recorded York Bowen's first three Piano Concertos with the BBC Concert Orchestra, conducted by Vernon Handley, to critical acclaim.
His recording of Britten's solo piano music was described by Fanfare Magazine as "one of the most magical discs of Britten yet made". With cellist Ofra Harnoy he recorded works by Beethoven and Dvorak, and a disc of sonatas by Prokofiev and Schubert which won a Canadian Juno Award.
As a member of the Dussek Piano Trio, with his wife, cellist Margaret Powell and violinist Gonzalo Acosta, he has recorded trios by Arensky, Brahms, Bridge, Haydn and Hurlstone, and with Endymion Ensemble, chamber works by Berkeley, Bowen, Dohnanyi, Dunhill, Fibich and Rubbra.
Two of his recordings of Edmund Rubbra's chamber music were nominated for Gramophone Awards, and his disc of songs by Arnold Bax, with singers Ian Partridge and Jean Rigby, received outstanding reviews.
Altogether he has made 20  recordings in  Dutton Epoch's widely acclaimed survey of British music. Michael Dussek's EMI recording with violinist Xue Wei was a best-selling classical recording in mainland China and Hong Kong.  
In addition to his extensive performing career, Michael Dussek is a Professor and Fellow of the Royal Academy of Music in London.