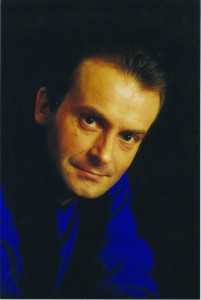 Robin O'Neill is Principal Bassoonist of the Philharmonia Orchestra. He is a former Principal of Endymion and the English Chamber Orchestra and a founder member of the Chamber Orchestra of Europe. He is a member of London Winds and the Gaudier Ensemble and has made more than 30 CDs of solo and chamber repertoire.
Robin O'Neill is Principal Conductor and a member of the artistic committee of the Orchestra Citta Aperta, L'Aquila, Italy and Music Director of The Motion Group. In the past few seasons he has conducted the English Chamber Orchestra both at London's South Bank Centre and at several English Summer Festivals and gave the opening gala concert in the newly refurbished Windsor Castle. It was with the ECO that he conducted his own transcription of Webern's Langsamer Satz. He made his debut conducting the Philharmonia Orchestra at the Rimini Festival 2000 and last summer he both conducted and stage directed a London production of Stravinsky's Soldier's Tale. Last Autumn he conducted another enormously successful new production at St George's Bristol starring Paul McGann. This production, starring Jeremy Irons, was revived at London's Old Vic Theatre in November 2004 to huge critical acclaim.
Over the last few years Robin O'Neill has broadcast on the BBC, Swedish Radio and Japan Broadcasting Corporation conducting, amongst others, the Stavanger Symphony, the City of London Sinfonia and the Orchestra Ensemble Kanazawa Japan in a wide variety of repertoire including Beethoven's 9th Symphony and the Messiah both with the 350 strong Japan Choral Union.
This season he is appearing with the Philharmonia Orchestra, the BBC Scottish Symphony Orchestra, the London Philharmonic, the Swedish Chamber Orchestra (with whom he will record over the next two years for the Hyperion label) and the Sundsvall Chamber Orchestra. Earlier this year Robin O'Neill and the Orchestra Citta Aperta made a recording on the Cinefonia label of The Dream of Urizen as part of an ongoing survey of the music of the celebrated Italian composer Carlo Crivelli. They will tour this work extensively next year.
Robin O'Neill is a Grammy nominated recording artist with more than thirty CDs to his name with labels such as Sony, Philips, Decca and Hyperion. As a chamber musician he has worked with partners such as Mikhail Pletnev, Mitsuko Uchida, Christoph Eschenbach, Pascal Roge, Boris Beresovsky, Aleksander Madzar, Barry Douglas, Elizabeth Leonskaya, Stephen Kovasovich, Howard Shelley, Pinchas Zuckerman, Salvatore Accardo, Michael Collins and Isabelle van Keulen. He has performed by invitation in front of Prince Charles, Prince of Wales.
During his career as a bassoonist Robin O'Neill worked with all of the worlds finest conductors (including Karajan, Giulini, Solti, Abbado, Levine, Kubelik, Boulez, Muti, Baremboim, Sanderling, Svetlanov and Gergiev) both as soloist and orchestral principal.