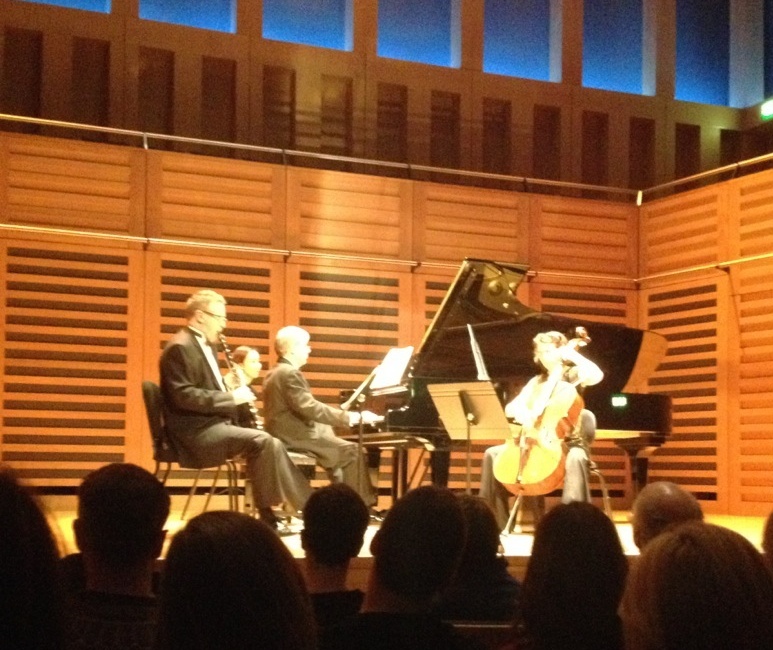 Endymion celebrated our 35th birthday in February this year, performing a weekend of concerts at Kings Place. Endymion gave the inaugural concerts at Kings Place in October 2008, so it was the perfect venue for our party.
Two of the concerts were also part of the Kings Place Top 50 Chamber Classics Unwrapped series: featuring favourite works voted for by readers of BBC Music Magazine. Thursday's concert included the Brahms Horn Trio (voted no. 43), while Friday's concert of music for harp, flute and viola featured Debussy's Trio Sonata (no. 44).
Saturday's third and final concert was particularly special: three founder members of Endymion gave London a Brahms-fest. Mark van de Wiel (also principal in the Philharmonia) played both of Brahms' Clarinet Sonatas with Michael Dussek on the piano, as well as the Clarinet Trio (op. 114) joined by cellist Jane Salmon.
Our audiences were appreciative, and it was a pleasure to share our anniversary celebrations with them.